Servane Jehannin, co-manager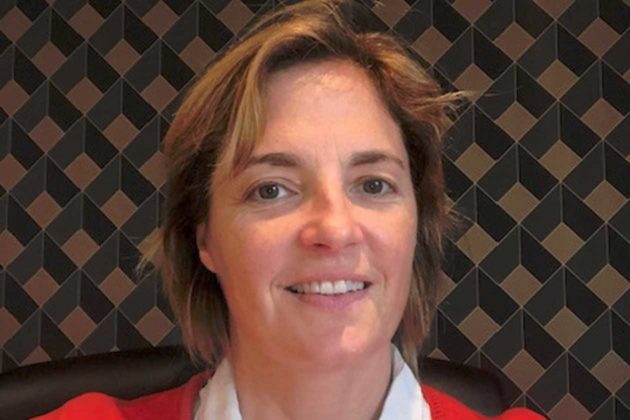 Can you tell us a little about your company?
My name is Servane Jehannin and I manage the company Jehannin Transports, formed in early 2009. Our company focuses on two main business areas: passenger transport and goods transport. In the passenger transport division, we have 25 employees and the same number of vehicles with tare weights under 3.5 tonnes, mainly in passenger transport and taxis. In the goods transport division, we work as subcontractors, which means that we provide drivers and vehicles for large transport groups. We have 46 drivers for 33 trucks, with tare weights ranging from 4.5 to 19 tonnes. Within the framework of our partnership with Heppner, we provide 4 drivers and 4 trucks from Monday to Friday.
Our geographical reach encompasses all of Western France, with a very diversified service portfolio which includes refrigerated, industrial and also postal transport.
Why do you work with Heppner? How long have you been working with us? What is your relationship based on?
It was Heppner who approached us. As a subcontractor, our job is to make our resources available. However, we want the partnership to be successful and our drivers to be well regarded. Heppner consistently puts the human aspect at the core and that is exactly what we were looking for. So we were very pleased to receive the contact. We trialled a route and we saw how well Heppner treated its subcontractors. We started with the Group on 1 November 2019 and we are very proud of this partnership.
Are your customers aware of the transport industry's environmental impact? And on this subject, does your involvement in Heppner's energy transition project contribute added value to your company? How do you leverage this?
Our customers are very sensitive to all these issues, particularly La Poste. It's something that is evolving continuously. It's also a reality that concerns us directly. We believe that the best way to promote this energy transition project that we have undertaken is to present ourselves with a vehicle that runs on a less polluting fuel.
For our Light Vehicle business, we chose to use an electric vehicle that was more closely aligned with what we were looking for. However, for the Heavy Vehicle business, we chose NGVs. Although there are other resources, natural gas is ideally matched to our needs, for cost reasons and because of the availability of NGV stations.
At present, I can't see that choosing a less polluting fuel has made any difference to how our company is perceived. Companies look first and foremost at how much it costs. For us, it's an investment in a real sense; we are taking a risk by committing to this solution. And this is where I really appreciate the support that Heppner gives.
How do you rate the availability of NGV stations? What do you think about other types of green fuels?
Evaluating any problem that may arise is something that will come with time. What matters right now is that the decision to buy the vehicles has been made; we'll look at the problems when they come. In the case of light vehicles, 20 years ago, we used to talk about natural gas as the future for this type of vehicle. However, we now see today that it is electricity that is dominating the energy transition issue. In the case of heavy vehicles, I chose natural gas because the number of NGV stations in our territory is constantly increasing. I don't know what the future will bring, but at some point you have to make a decision. Between hydrogen, clean oils or electricity, in the specific case of my goods carriage business, the most popular solution is currently natural gas.
Could you have implemented this transition without Heppner?
No, definitely not. Heppner has offered us this possibility backed with their support and that is what has enabled us to undertake this transition. Otherwise, I don't think we could have invested so much in it without financial support.
Are you affected by low emission zones? Are the new environmental regulations for transport a threat or an opportunity for the industry?
The low emission zones, or LEZs, affect us directly, as it is something we have to deal with in our territory. But we view these new environmental regulations in a positive light. For us, it's an opportunity. We must evolve with our time and we understand that it is for the good of our future, so we must go with it.
How do you perceive this partnership's future?
Heppner is very committed to supporting its subcontractors, and it was this engagement that interested us. We agreed to move to natural gas only because, in our territory, it is becoming increasingly popular, unlike electricity or hydrogen. So Heppner aligns perfectly with our needs. If our partnership with Heppner develops, I would follow them without hesitation.