Nieuws
Heppner harmonises the visual identities of its subsidiaries and strengthens its business in Europe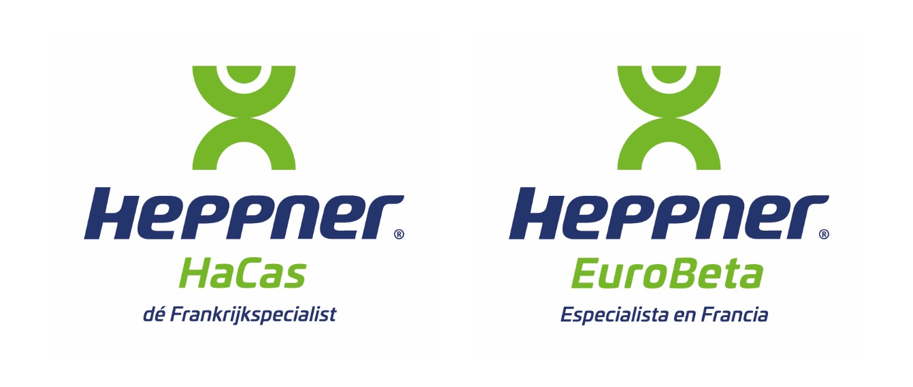 In 2017, Heppner became a shareholder in the Spanish company, Eurobeta Internacional and established itself in the Netherlands with the acquisition of HaCas Transport. These two subsidiaries have now taken on Heppner's colours and become Heppner Eurobeta & Heppner HaCas.
A new visual identity in the colours of Heppner
Heppner HaCas is the specialist of groupage and part loads between the Netherlands and France. Offering a wide range of services, the company is strategically located in the heart of the Benelux and close to major European ports. Heppner Eurobeta specializes in groupage and industrial consignment transport to and from France.
Heppner now shares its name, reputation and logo with these two entities.
Heppner is consolidating its European ambitions
These acquisitions and developments will bring Heppner closer to its customers to support them in the development of their European supply chain. With a presence in four countries (France, Germany, Spain and the Netherlands), Heppner is asserting its position as a leader in international shipping to and from France
"The consistency between our different brands provides us with greater visibility throughout Europe. Eurobeta Internacional and HaCas Transport had both specialised in the management of international flows to and from France. Their brands are recognized in their markets; this is why we wanted to preserve their names by associating them with Heppner." explains Cédric Frachet, International Overland Director, and Raphaël Jatteau, Group Director of Sales, Marketing and Communication.