Continued development of NGVs
NGVs account for 18% of the locations delivered by Heppner in France. Started in 2020, the conversion to gas of part of Heppner's fleet continued in 2022 despite delivery delays of some vehicles until 2023.
Inflationary conditions caused significant price increases in this fuel after the summer, generating an additional operating cost of €600,000 for the year. However, the gas prices negotiated by the Group have since moved closer to those of diesel fuel. A milder winter and high inventory levels in Germany have observers thinking that this trend will continue in the medium to long term.
The advantages of NGV vehicles
5% less CO2 compared to Euro 6 diesel
95% less fine particulate emissions compared to Euro 6 diesel
Compatible with bio-NGV (or biogas), a circular agricultural waste recovery process currently under development
80% less CO2 and 95% less fine particulate emissions compared to Euro 6 diesel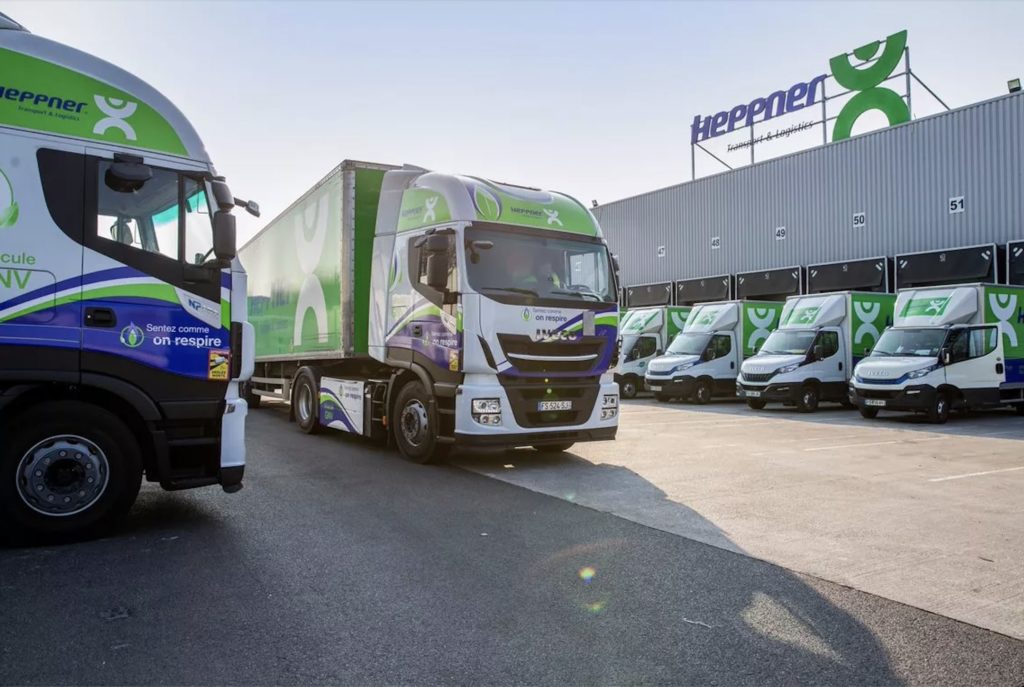 Increasing the number of Euro 6 distribution routes and the development of low-emission (LE) routes
Taking all of Heppner France's routes together (both Heppner-operated and subcontractor-operated), the number of Euro 3, 4 and 5 routes has decreased (-6%) while the number of Euro 6 routes has increased.
In total, 48% of the 2022 Euro 5 conversion targets have been achieved.
This transformation will continue in 2023, with the goal of not having more than 10% of routes performed by vehicles meeting Euro 5 standards or less.
A total of 68% of the low-emission (LE) route conversion targets for 2022 have been met, with some regional branches already achieving the 2023 target of 20% of their routes being low-emission (gas, biofuel, electric vehicle or tricycle/bicycle).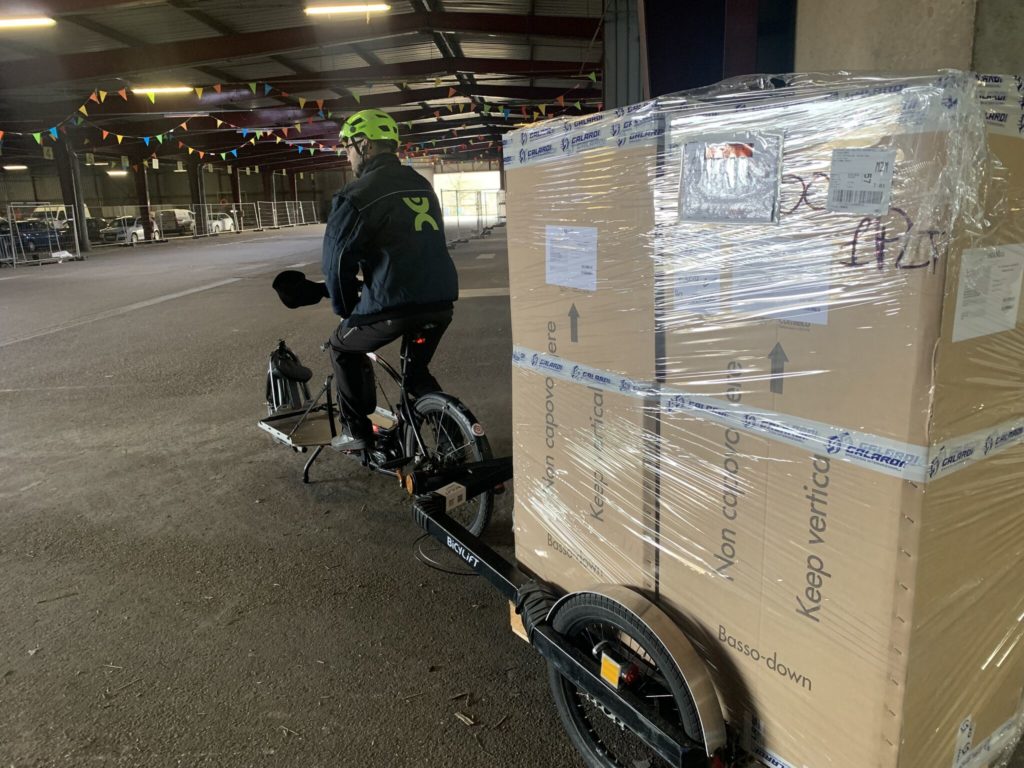 Electrifying the urban fleet
By the end of 2022, 0.4% of the routes were operated using electric or hybrid vehicles. Deployment of these solutions requires:
An evolution of the fleet: Heppner has signed a pre-order for 15 electric trucks with Volta Trucks. A trial in the first half of 2023 will enable us to confirm the feasibility of this innovative investment.
Implementing charging solutions (charging points and transformers) in which Heppner is investing approximately €1 million for the La Courneuve and Lyon sites.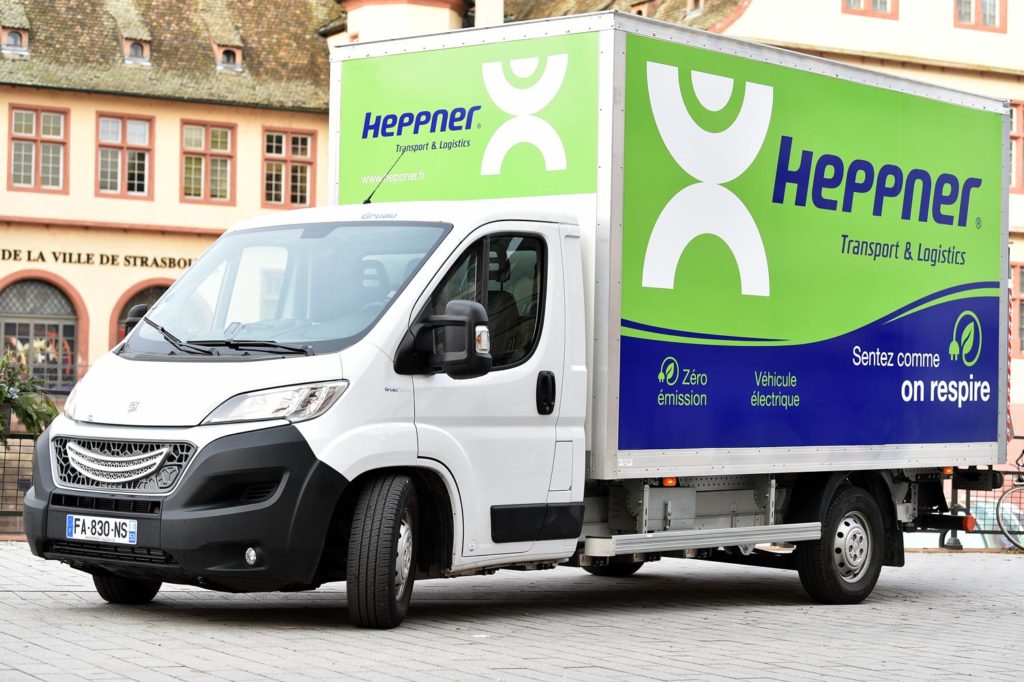 The advantages of Volta Trucks
A real plus in terms of comfort and safety, with full-width visibility for the driver, and urban safety for pedestrians and cyclists
Silent
No fine particulate emissions
Range between 150 and 200 km