The SafetyFirst@Heppner programme consists of 44 resolutions selected at collaborative workshops held in late 2021. This programme is based on 4 pillars: induction, training, prevention and leadership. The Group has set up an ad hoc training programme to address safety issues in the field, as well as providing specific communication tools.
I am proud of this process because it has mobilised employees who have taken the time to endow the Group with a strong, comprehensive programme to ensure that everyone stays safe. We all have a role to play in workplace safety, whether it is in the loading bays, in the offices or on the road.
Training in "leading a stand-up": responding to realities on the ground
Every week, a 15-minute flash meeting is held in the loading bays, the "stand-up". A safety topic is systematically discussed for 3 minutes and, once a month, the quality team adds a compulsory common theme. To ensure that these stand-up sessions are properly conducted and that safety issues are integrated into them, Heppner's Training and Quality teams have jointly developed this specific training course for bay team leaders.
2 days of face-to-face training + 1 hour of coaching for each team leader
Senior management commitment
Internal quality auditors who ensure proper deployment of this training programme
This training programme is the 38th resolution of the SafetyFirst@Heppner programme, and it is one of its keystones.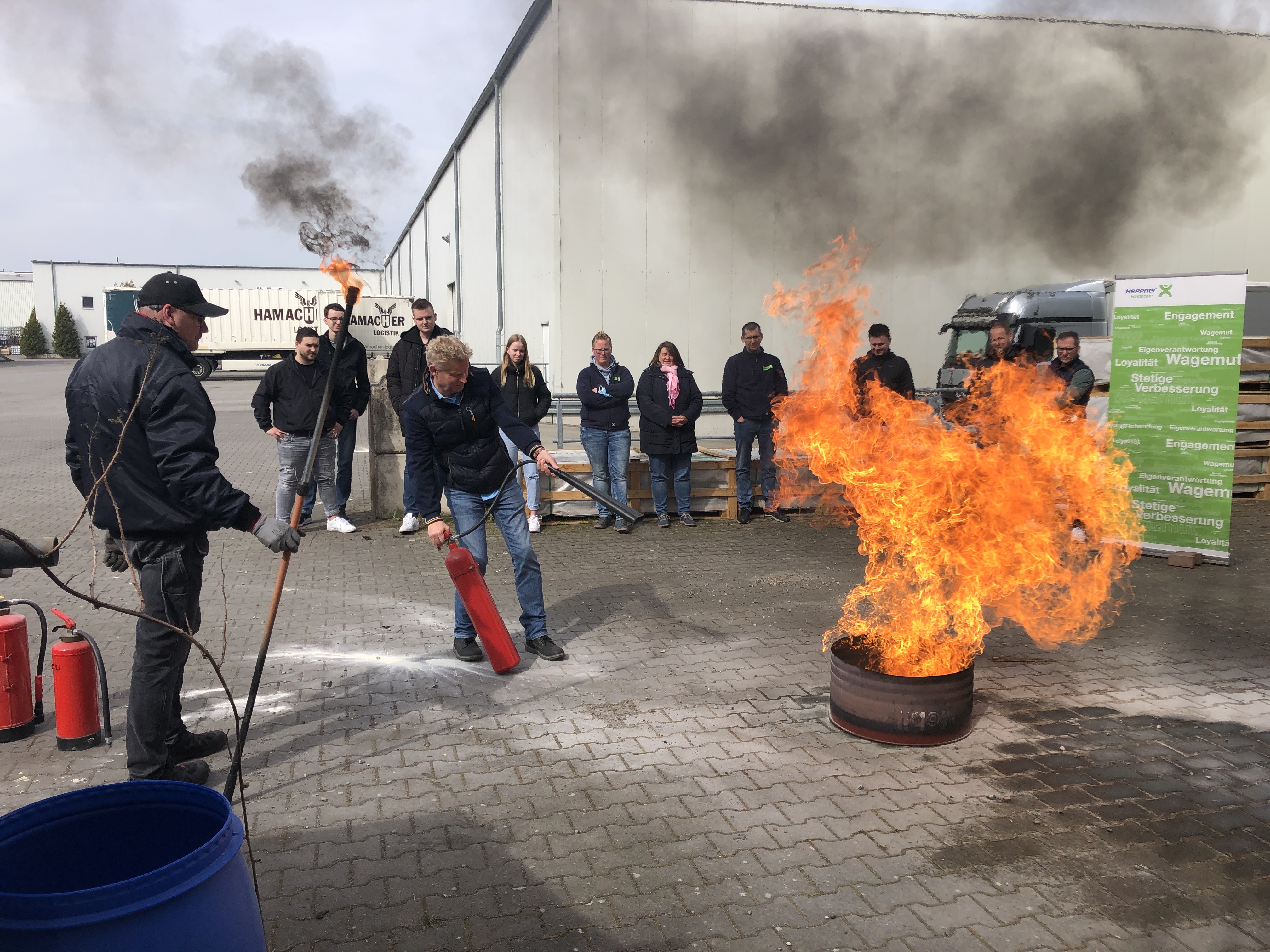 The benefits of this training programme specifically designed for field managers:
Make delivery more effective (speaking techniques, tempo, etc.)
Meet the needs of the field: safety issues, handling of complex management situations…
Animated short: The Safety Minute
"It's happened in our branches"
Distributed monthly in five countries and available in three languages (English, German and Dutch), "The Safety Minute" is based on real-life incidents and accidents that have occurred in the branches, and analyses the facts, their consequences and the best practices to be adopted, with supporting diagrams, to ensure that employees are safe in their work. This animated short is accompanied by a quiz that can be easily accessed by QR code.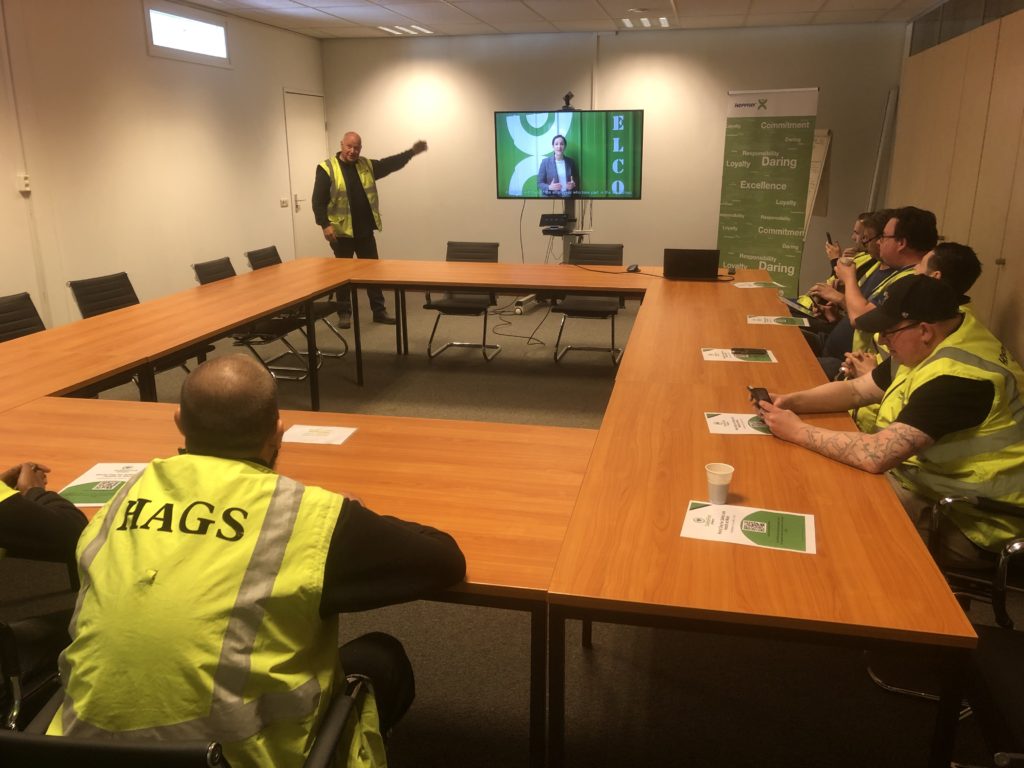 Safety at Heppner is an essential part of the company's culture, which is manifested every day through the application, by everyone, of collective and individual rules. The ultimate goal is to achieve zero accidents and ensure total protection for employees and stakeholders.