Responsible purchasing: a philosophy in progress
With an ECOVADIS score of 60/100 – compared to an industry average of 33 – Heppner has improved by 20 points since 2021. This score reflects the Group's commitment to creating lasting value and acting as a responsible player in the territories where it operates. In 2022, the entire purchasing team was trained in the Group's responsible purchasing policy. The responsible purchasing charter and the supplier assessments seal the mutual undertakings of the partnership.
This active programme will continue in 2023, harmonising indicators for all types of purchases and further strengthening the supplier audits. With more than two-thirds of its purchases made with local SMEs such as transport subcontractors, Heppner has established itself as a major player in the economic fabric of the regions that the Group helps to sustain. In this respect, Heppner wishes to continue encouraging its suppliers to commit with it to sustainable business practices.
Optimising the supplier experience
The supplier experience is a new strategic pillar defined by the Group in 2022. It is essential for establishing long-term partnerships that are beneficial to both parties. To achieve this, Heppner is committed to 6 pillars:
– Administrative efficiency: simpler processes and visibility for its suppliers
– Operational performance: operations optimisation to reduce production constraints
– Recognition and consideration
– Fluidity: smoother interactions with suppliers through a powerful management interface
– Support: a long-term commitment to its suppliers, particularly in their transformation
– Measurement: regular assessment of the supplier experience
Implementation of a supplier risk map
In order to assist buyers in assessing the suppliers and subcontractors used by Heppner, the Group has put in place an environmental, social and economic risk map. Structured as a criticality matrix (rated from 1 to 9) by type of purchase (transport subcontracting, vehicle purchase, IT purchase, telephone purchase, etc.) and complemented with the principles of product life cycle analysis, this risk assessment helps clarify decision-making.
New car policy
The Group's light vehicle fleet increased slightly in 2022 (+3.2%), due to an increase in the number of eligible employees.
77.5% of the light vehicles in the Heppner fleet qualify for eco-label A and B categories, i.e. with CO2 emissions < 120 g/km.
As a reminder, the objectives of the Law on mobility orientation (LOM) with respect to the proportion of hybrid and/or electric vehicles in the fleet are 10% in 2022, 20% in 2024, and 70% in 2030.
In 2022, 19% of Heppner's fleet was electric/hybrid. With the orders scheduled for delivery in 2023, the low-emission fleet is expected to reach 27%, which is ahead of regulatory requirements.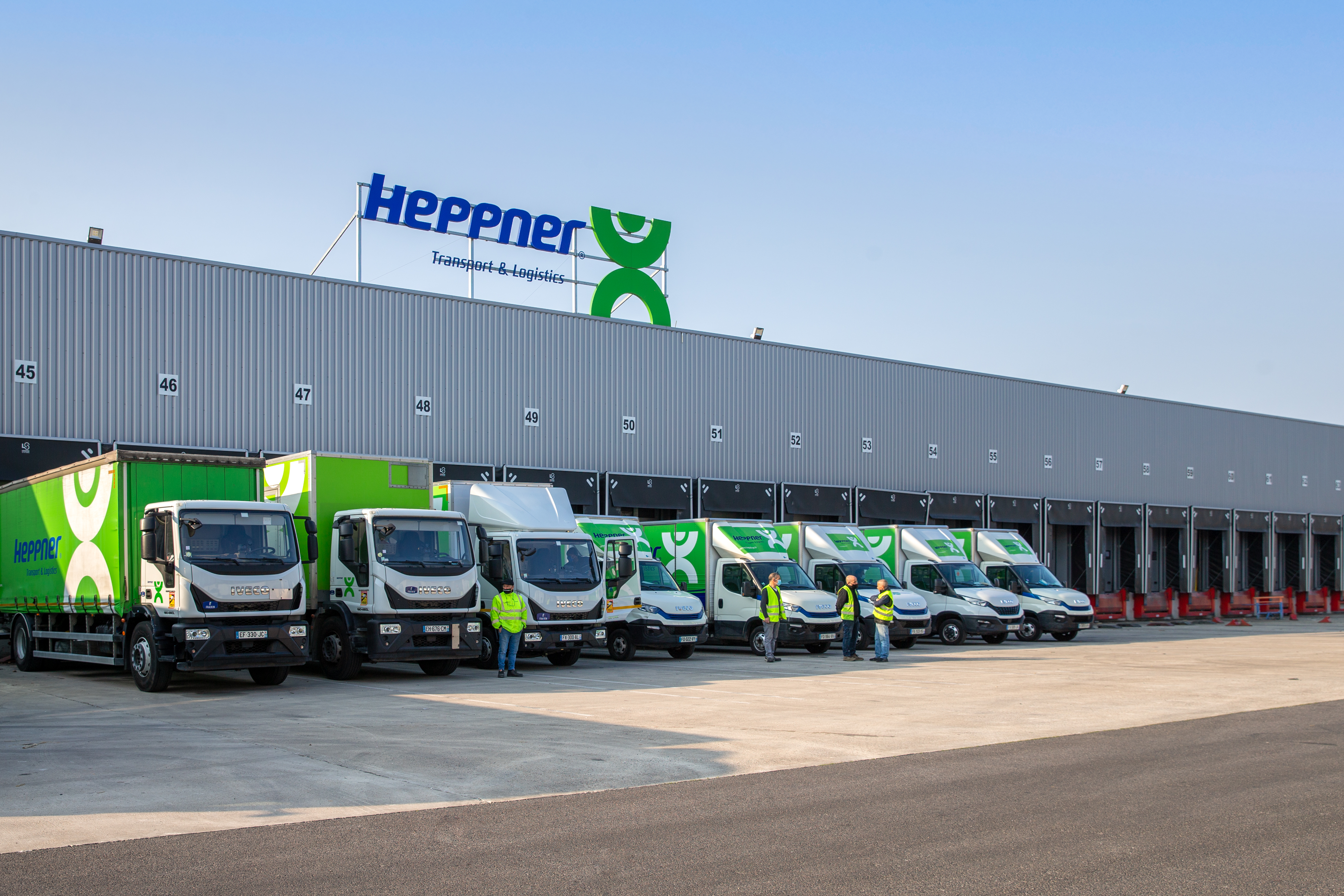 Ethics and corruption: acting in compliance
Heppner is committed to active compliance both by the Group itself and by its main suppliers.
The code of business conduct is distributed internationally in 4 languages: Given to each employee, everyone undertakes individually to comply with it.
Zero corruption: A didactic, digitised training course that is accessible to everyone ensures proper understanding of the risks linked to corruption.