European "Fit for 55" package
With its "Fit for 55" package, Europe aims to reduce its greenhouse gas emissions by 55% by 2050. The transport industry, which is a major contributor to CO2 emissions (in France, it accounts for 1/3 of GHGs), must of course undergo a phased transformation. For Heppner, this is achieved by a multi-prong approach:
Decarbonisation of transport itself with the evolution of fleets towards vehicles using fuels with lower CO2emissions – such as biofuels or CNG and, of course, electricity – as well as through a modal shift (piggybacking, rail, inland waterways, etc.).
Optimisation of transport through eco-driving, as well as optimisation of loads carried and kilometres travelled.
Involvement in the evolution of customers' outlook by helping to promote alternatives and transform expectations in terms of delivery times.
An innovative mindset, often based on the "test and learn" principle, as well as partnerships with disruptive players that are changing industry outlooks.
Heppner X Volta Trucks, a committed partnership
As an entrepreneurial player, the Heppner Group has partnered with Volta Trucks in a spirit of co-construction. A wager? Volta Trucks – which for the moment is only running prototypes of its Volta Zero – has a disruptive approach to urban delivery with a service offering based on its electrically-powered heavy goods vehicles.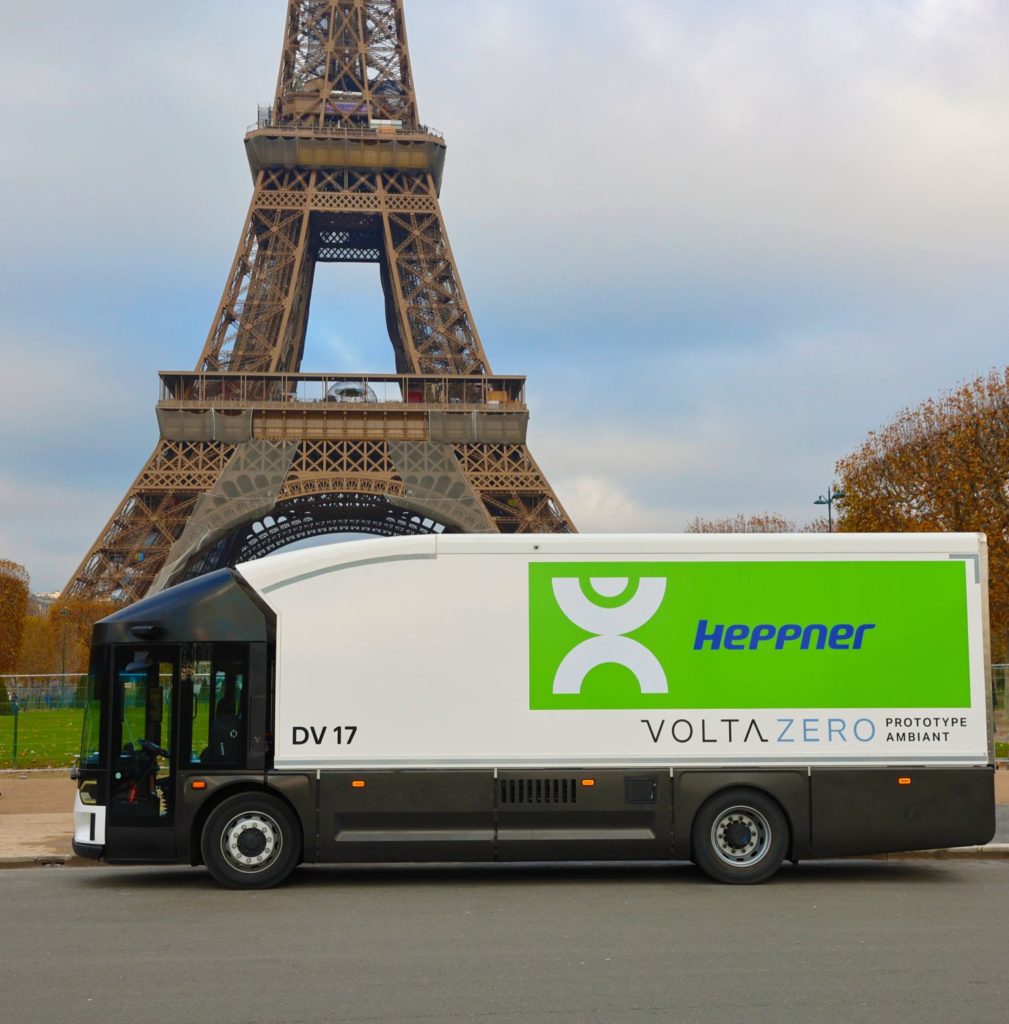 We were attracted both by Volta Trucks' truck-as-a-service offer – which gives access to maintenance, service, insurance and training – and by the vehicles' intrinsic quality. Going beyond the energy transition issue, Volta Zero vehicles are a real plus in terms of safety and QWL – quality of working life – for our drivers: less noise, better visibility and therefore increased safety in urban areas. It's a small revolution in itself!"
The partnership in 3 key figures
16 Volta Zero vehicles are expected to join Heppner's fleet in 2023, particularly in Paris and Lyon.
18 22-kW and 150-kW charging stations, representing an investment of 1 MEUR for Heppner, are being installed in the targeted sites and will be made available in the future to the Group's subcontractors that equip themselves with electric vehicles.
Founded in 2019, the Swedish start-up Volta Trucks has raised 360 MEUR and employs nearly 700 people.
Volta truck driving comfort: Is QWL (also) the future of transportation?
The first tests – which will be validated by those performed on pre-production vehicles in the spring or first half of 2023 – have won over the driver and participants: low cab, 220° visibility and cameras for improved safety in urban areas, silent vehicle interior and zero emissions in urban areas, with a range of 150 to 200 km. This gain in quality of life at work could prove decisive for recruitment in an industry which is suffering an acute shortage of human resources.
The Heppner X Volta partnership was built on trust and transparency between two companies pursuing the same goal: to make today's and tomorrow's transportation more sustainable. This project bears the decided ambition to accelerate Heppner's energy transition and that of its customers, after having successfully transitioned to gas.
XTL, a fuel from the circular economy
Heppner is opening new avenues for optimising its energy mix. In 2022, against a background of rising CNG prices, the Group tested a new biofuel, XTL, marketed by ALTENS.
XTL has several advantages:
In terms of the environment, this biofuel reduces CO2 emissions by 83% and fine particulate emissions by 65%.
Another advantage: it is 100% compatible with diesel vehicles without retrofitting – no adaptation is needed for the engines or refuelling tanks.
In terms of consumption, like diesel, it is possible to complete long routes of 500 km on a single tank.
XTL aligns with the circular economy since it involves recycling used vegetable oils, which is fully in line with our CSR commitments. By enabling Heppner to reduce GHG emissions in the short and medium term, XTL can play a transitional role before hydrogen solutions reach maturity in 5 to 10 years' time.
Modal shift: Heppner University, a forward-looking laboratory
Heppner University, which takes place every two years, is a fertile ground for exploring projects for the future. The 2022 University has engendered a project for loading boxes on barges on the Seine from the Paris suburbs with unloading and delivery by electric truck in the centre of Paris. It is an innovative, low-impact solution (less GHG, less noise pollution…) that is now being studied and will perhaps lead to a concrete solution in the coming months.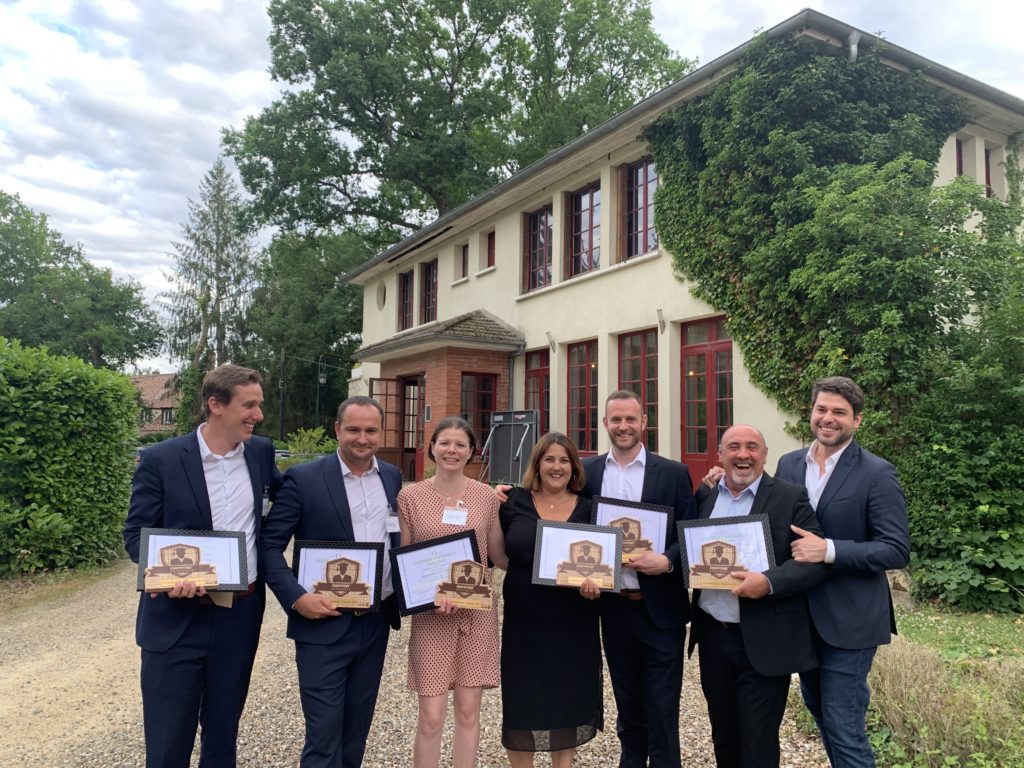 HEPPNER X DC BRAIN: optimising transport plans with AI
Alongside DC Brain, a specialist in AI applied to flow networks, the Group plans to digitise its parcel network in 2023 using an innovative planning assistance tool. The aim is to ensure that the Group's transport plans evolve in line with its development. This will enable optimisation of vehicle loads and miles driven to contain CO2 emissions and costs.
The Low Emission Zone (LEZ) and urban logistics
To date, 11 cities have set up LEZs, limiting entry to certain types of vehicles. By 2025, the number is expected to reach 45.
Heppner chairs the urban logistics committee of the French Union of Transport and Logistics Companies (TFL). In this capacity, we co-lead the coordination committee for the French LEZs – which all have different regulations. One of the key issues in the energy transition is the availability of refuelling infrastructure, so we are working together with the EPCIs (Public Establishments for Inter-municipal Cooperation) and private players in the territories to implement shared solutions.