First results and progress
By the end of 2022, 75% of the Group's drivers had been trained. This action will continue in 2023. In addition, all of the Group's French branches have adopted the Masternaut solution, an online tool that measures key eco-driving indicators: sudden braking and acceleration, respecting speed limits, and idling time with the engine running.
The benefits of this approach to driving are being felt, with an uptick in the 2022 indicators for environment and fluidity, and stable and consistently high results for safety (scope: Heppner France fleet).
The Group estimates that eco-driving has resulted in the following savings during 2022:
1% fuel savings on heavy vans
8% fuel savings on heavy trucks
6% on heavy tractor units
This means a total saving of nearly 169,000 litres of fuel, the equivalent of 450 tonnes of CO2 not emitted and a monetary saving of €304,000 (€675/tonne).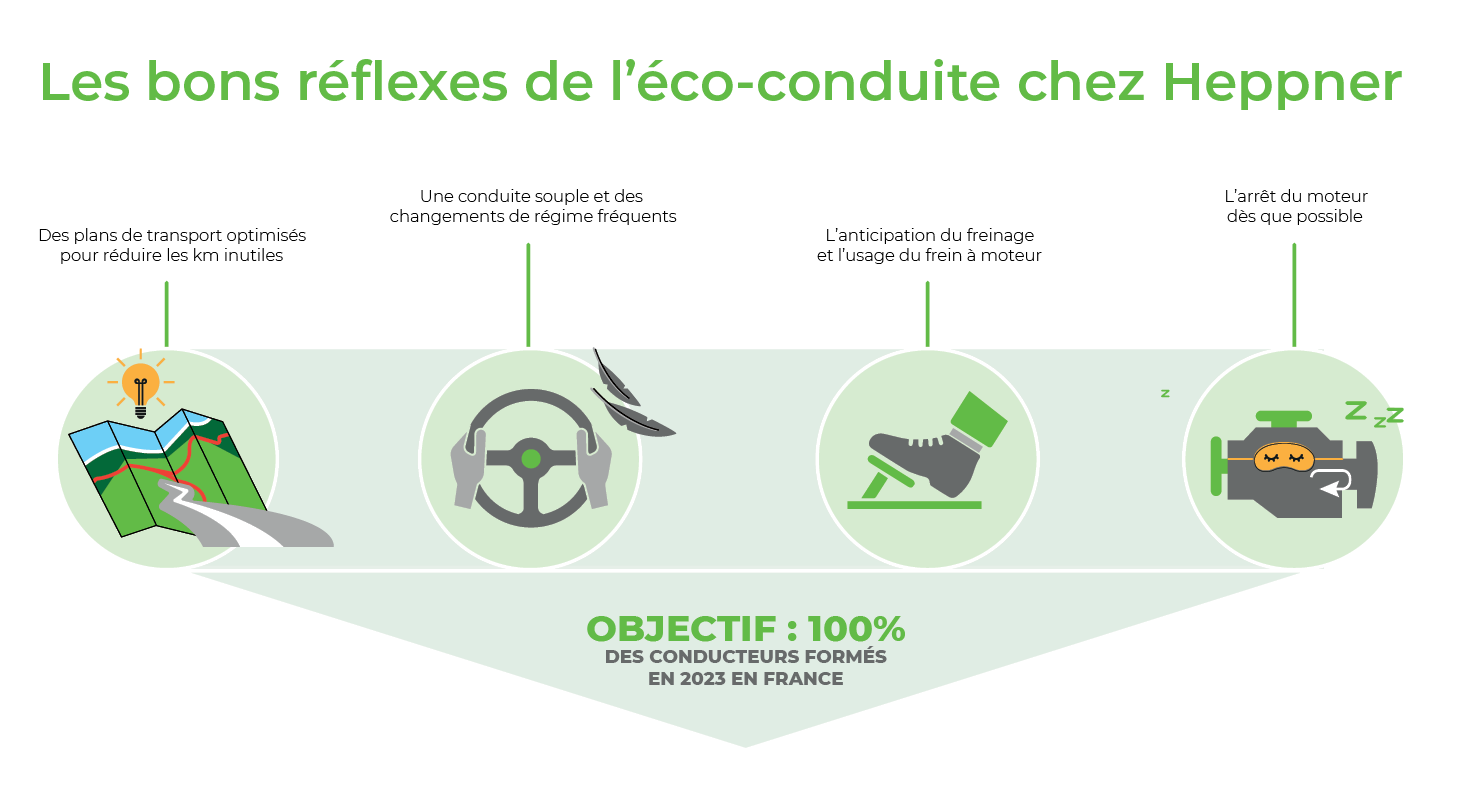 Progressing further by challenging drivers in Rhône-Alpes
Encouraged by the progress achieved with the introduction of eco-driving, the Rhône-Alpes region has decided to propose a challenge to its drivers on this theme in 2023. The aim is, on one hand, to deepen understanding of the data available on Masternaut and, on the other hand, to maintain a dynamic among drivers. A working committee will share the results every two weeks and the drivers with the best performance will be rewarded at the end of the year.