Great Place to Work (GPTW): 4 countries certified in 2022
In 2022, Heppner achieved a 3-point increase in its trust index over the previous year while integrating new subsidiaries. The teams are highly motivated to answer the questionnaire; this can be explained by the Group's active approach, with prompt reporting of the results and the associated action plan. This approach is bearing fruit, since in three years the response rate has risen from 59% to 80%.
Survey highlights for the Group:
A strong trust culture, particularly in the area of management support.
A feeling of pride among employees with respect to the company's structure.
A business model where employees can see the impact of the added value they contribute, which in turn gives meaning to their work.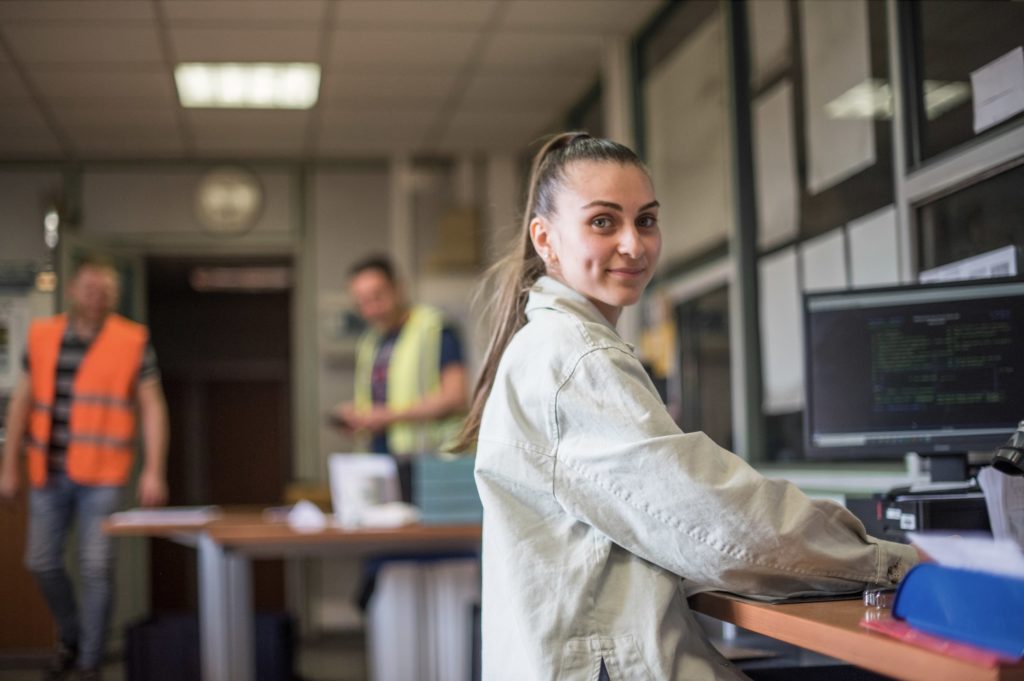 Career progression within the company
Heppner promotes the internal mobility of its employees by supporting them in their career plans, regardless of their level of educational attainment or previous experience. Through this approach, each employee is encouraged to develop their own skills and career, on their own initiative.
Changes in "loading bay" teams account for 31% of professional mobility (handling operative > team leader > bay manager).
Tools that promote mobility
The individual reviews allow us to evaluate each person's skills and potential.
Publication of the job exchange (intranet, posters) and videos of employees' testimonials about their jobs to "inspire" mobility.
I started in 2011 as an apprentice in Heppner Strasbourg's sales department to validate my bachelor's degree, then I obtained my master's degree in the international overland department, before taking over the quotations and international customer services department. In 2019, I had the opportunity to cross the Rhine and handle sales for our Kehl branch, then operations and, since 2022, I have been the branch manager. My supervisors have always trained and coached me to challenge myself, and I try to do the same with my colleagues!
QWL Challenge: "feel good"
For the 2022 Quality of Life at Work (QWL) week, two weeks of OUILIVE challenges were proposed to the Heppner Group's branches and subsidiaries. On the theme of "feeling good" – in mind, in body, with the planet and with others – participants were able to enjoy physical activities, yoga workshops, osteopathy sessions or relax with fun quizzes.
QWL week is an opportunity to advocate a positive holistic approach to health and well-being within our organisations. We now have a dynamic, participatory approach with the implementation of challenges, especially thanks to the partnerships we have set up with specialised companies.
Main figures
800 participants in total in the challenge
400 participants in the yoga workshop
More than 25,000 km travelled
32,000 collected to support the Max Havelaar action in France
7th in the inter-company challenge
The Klaxit car sharing solution was also launched in Île-de-France during the challenge in June 2022. Since then, it has enabled 1,428 km to be shared between "car share employees".